Why Advocacy Matters
Multiple times each legislative session, the Medical Association's Government Relations team calls and emails physicians asking them to contact their legislator(s) regarding a specific bill or amendment. As evidenced by the Association's track record of advocacy successes each year, a number of physicians respond to these "calls to action," but not near as many as needed.
Unfortunately, there is a belief (not only amongst physicians) that an individual's voice doesn't matter; that emails to legislators won't be read; that phone calls to legislators won't be passed along; or that legislators won't listen. Whatever the reason, the underlying premise – that an individual's voice can't make a difference – is incorrect.
Not only do legislators desire to hear from constituents, they desperately need to hear from physician-constituents on important health topics. Still, many legislators are surprised when they hear from local physicians at all. This must change.
Heeding the Medical Association's calls to action could not only have lasting impacts on legislators' positions on a particular issue, but it could also open the door for physicians to weigh in on other health-related topics.
As the old adage goes, "If you're not at the table, you're on the menu." The Medical Association makes it a priority to ensure physicians are at the table, but medicine can't get there without individual physicians doing their part; our likelihood of continued success on state health policy issues depends on your advocacy.  
AAFP's Advocacy Efforts
In early March – shortly before the legislature shutdown due to COVID concerns – the Medical Association teamed up with the Alabama Academy of Family Physicians (AAFP) and the UAB Rural Scholars Program for a day of advocacy at the State House. Particular topics spotlighted throughout the day were the need for updates to the Rural Physician Tax Credit and increasing funding for the BMSA.
Of those in attendance were Dr. Bill Coleman, Dr. David Bramm, Dr. Holly McCaleb, Dr. Drake Lavender, Wesley Minor, and Whitney Lee. Every single one of these individuals made their presence known throughout the State House and displayed an energy for advocacy. Whether it was a short introduction in the hallway or a private meeting in a legislator's office, the conviction and effectiveness with which they spoke made a lasting impression on every individual they met.
And their work paid off.
In fact, just a couple months later, when COVID had shut down most government bodies and future budgets were being slashed, state legislators decided not only fully fund the BMSA, but to increase its appropriation by over half-a-million dollars.
In a follow-up email to one of the participants from that day, said this:
You lay out your proof in detail not only as to why BMSA has been a good investment, but why it deserves increased funding based on sound business principles using ROI comparisons. I have been a supporter in the House since the issue was presented, passed, then enacted as statutory law.  I will be a willing ally in keeping these programs funded and growing. . . Thanks for "making my day" with your excellent communication!
We are extremely appreciative these individuals took time out of their day to travel to Montgomery and advocate on issues important to them and their peers. We also appreciate Jeff Arrington, Executive Director of AAFP, for his tireless efforts in helping to coordinate this event. The increased funding for BMSA is, no doubt, a direct result of their hard work.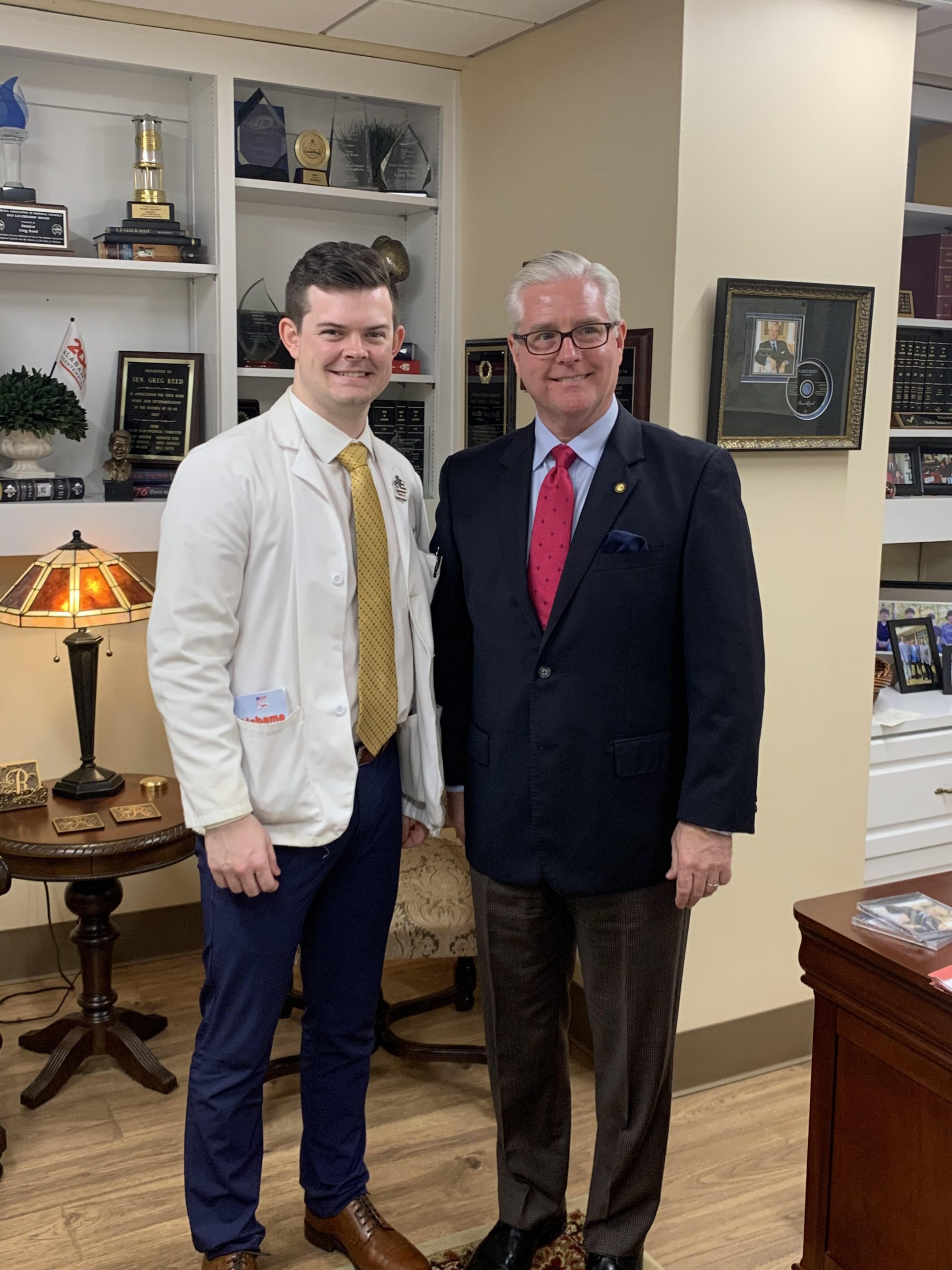 Wesley Minor meets with his Senator, Majority Leader Greg Reed (R-Jasper)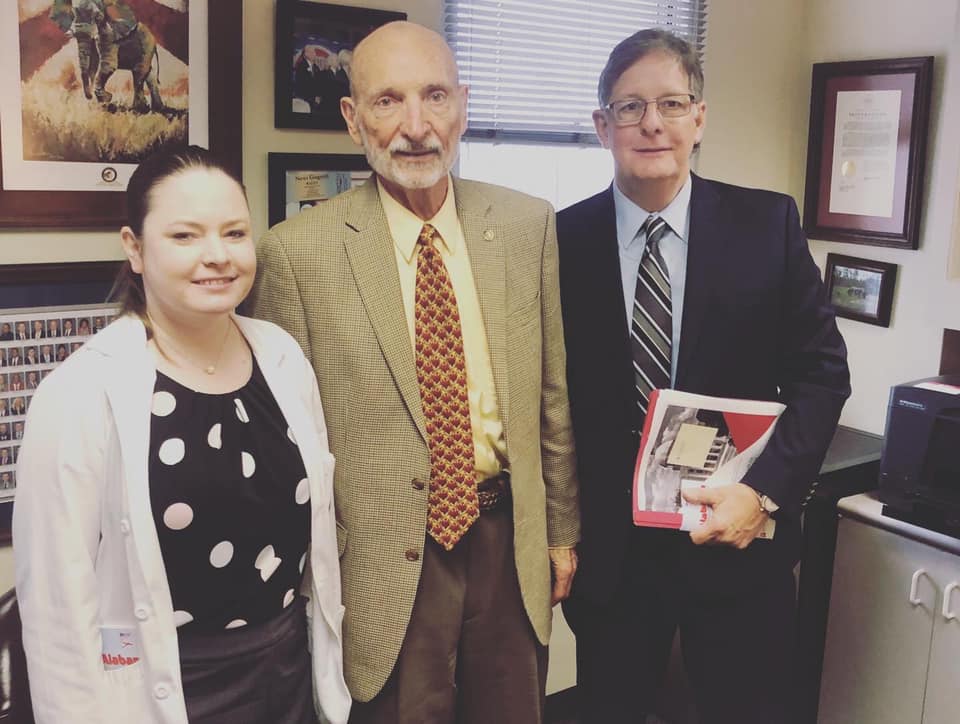 Whitney Lee and Dr. David Bramm meet with Rep. Mike Holmes (R-Wetumpka)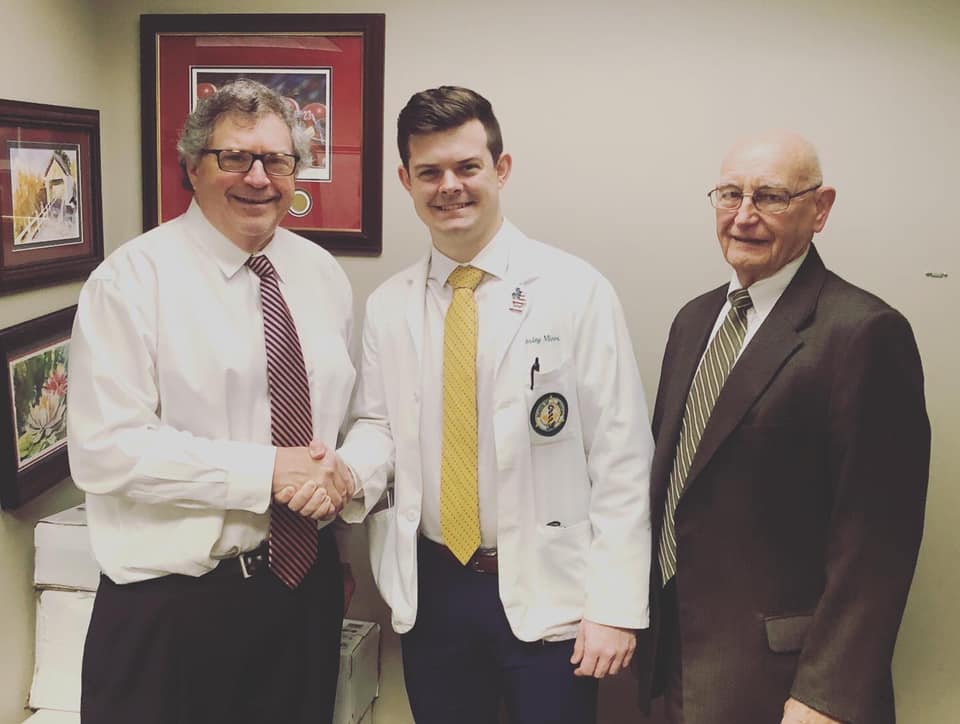 Wesley Minor and Dr. Bill Coleman meet with Rep. Tim Wadsworth (R-Winston)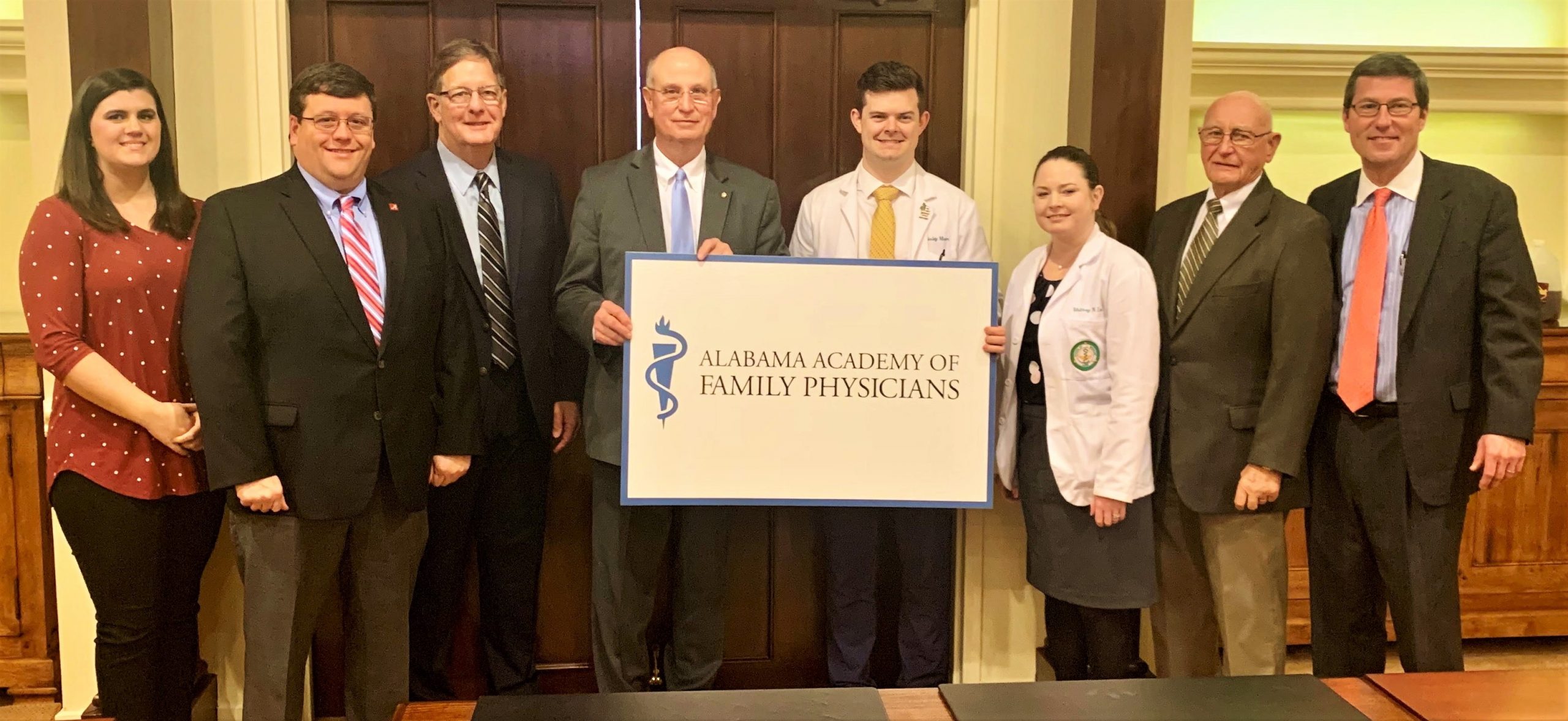 From left to right: Dr. Holly McCaleb, Dr. Drake Lavender, Dr. David Bramm, Senator Larry Stutts, M.D. ( R-Tuscumbia), Wesley Minor, Whitney Lee, Dr. Bill Coleman, and Jeff Arrington, who discussed the importance of increasing access to care in rural areas through programs like the Board of Medical Scholarship Awards and the Rural Medical Scholars Program.