Facebook changed its news feed algorithm to prioritize content from friends, family and groups so you are less likely to see public content from businesses, brands and news media now than before the first of the year. Facebook justified the change for "people's well-being" and suggesting that businesses will have to work harder to get their members' attention.
So, what can you do to keep the Medical Association in your Facebook news feed?
Desktop Computers
Go to the Medical Association Facebook page and make sure you have "liked" the page. Hover over "Following" and select "See first" from the drop-down menu.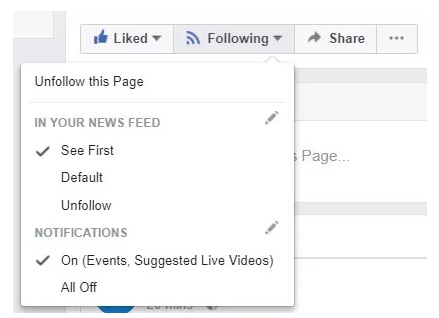 Also switch "Events, Suggested Live Videos" to "On," and you're all set!
Phone and Tablet Users
On your smartphone or tablet, go to the Medical Association Facebook page and click "Like."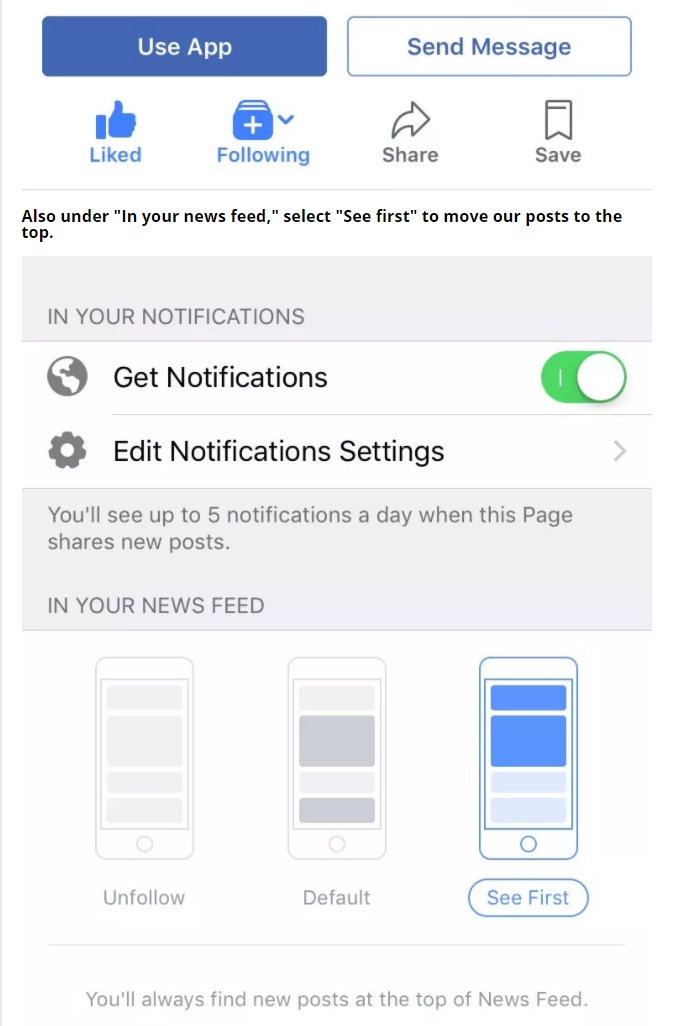 Then select "Follow" or "Following;" click it and turn "Get Notifications" to the on position. Don't forget to Like and Share our posts with your friends and family!