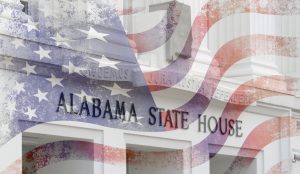 The Medical Association believes only physicians should establish medical standards and treatments. Each year during the legislative session, the Association successfully passes legislation beneficial to medicine in Alabama, as well as pushes back against proposals in the legislative and regulatory arenas on behalf of our members and their patients. This page will be updated throughout the 2019 legislative session in order to keep our members informed on the various legislation that could potentially impact their practice.
Legislative Priorities – Week Ending May 10, 2019
Scope of Practice Expansions Everywhere
Several bills expanding the scope of practice for mid-level health professionals have been introduced this session (and there may be more on the way). Below is an outline of each bill and links to where you can find additional information.
Truth in Advertising
This bill (SB293) – by Senator Tim Melson, M.D. – deals with truth in advertising of health care professionals. The committee amended the bill to expand "identification" to include embroidered scrubs or lab coats, and to require either wearing an identifier or posting information in the lobby/reception area. The prohibition on deceptive advertising remains unchanged. The Association supports this legislation.
Rural Physician Tax Credit
This bill (SB374) replaces the current Alabama Rural Physician Tax Credit (enacted in 1993) by amending the definition of rural, strengthening the residency requirement, extending the tax credit from five years to six years. Also, the bill establishes a procedure for documenting physicians who qualify for the program so that sound fiscal numbers can be examined each year. The tax credit is a significant factor in physician retention in Alabama's rural communities and the Association supports this legislation.
Medical Marijuana
Among other things, this bill (SB236) allows physicians to authorize the dispensing of marijuana to patients with certain medical conditions. The bill does not allow physicians to dispense marijuana and requires individuals to obtain a second medical opinion. Having passed the Senate the bill now heads to the House of Representatives where it will be considered by the Health Committee in coming weeks.
Abortion: Criminalization of Abortion & Attempted Abortion
This bill (HB314) makes performing an abortion a felony, punishable between 10 and 99 years in prison. There is an exception for when there is a serious risk to the mother's physical health. Although an amendment was added by the committee adding exemptions for situations like rape and incest, the amendment was tabled in the Senate under a procedural move. A vote is expected to come on Tuesday afternoon.
Upcoming Public Hearings & Votes
Vote: Licensure of Imaging Personnel – TBA
This bill (SB165) would require that any imaging personnel operating imaging machinery or participating in nuclear medicine would have to obtain a license from a newly created "Alabama Medical Imaging and Radiation Therapy Board."  While physicians are exempted from the bill, their employees are not.  This Board would be given authority to set the scope of practice for all imaging personnel and allowed to collect fees and levy fines.  The Association met with proponents and hopes to reach an amenable solution.
Vote: CRNA "Collaboration" – TBA
This bill (SB156) expands the scope of practice for CRNAs by abolishing the current requirements for physician supervision and "immediate availability" whenever a CRNA is providing anesthesia care to a patient.  The bill could also lead to CRNA prescribing with no physician oversight as the bill removes current prohibitions preventing CRNAs from practicing in a nurse practitioner-type capacity. The Association opposes this legislation.
Vote: Optometry Eye Surgery – TBA
This bill (SB114)amends current law to allow optometrists to perform surgeries on the eye and gives the Alabama Board of Optometry the sole power to define and regulate what is considered to be the practice of optometry. The Association opposes this legislation.
Helpful Links: