Alabama Medicine — Our Award-Winning Magazine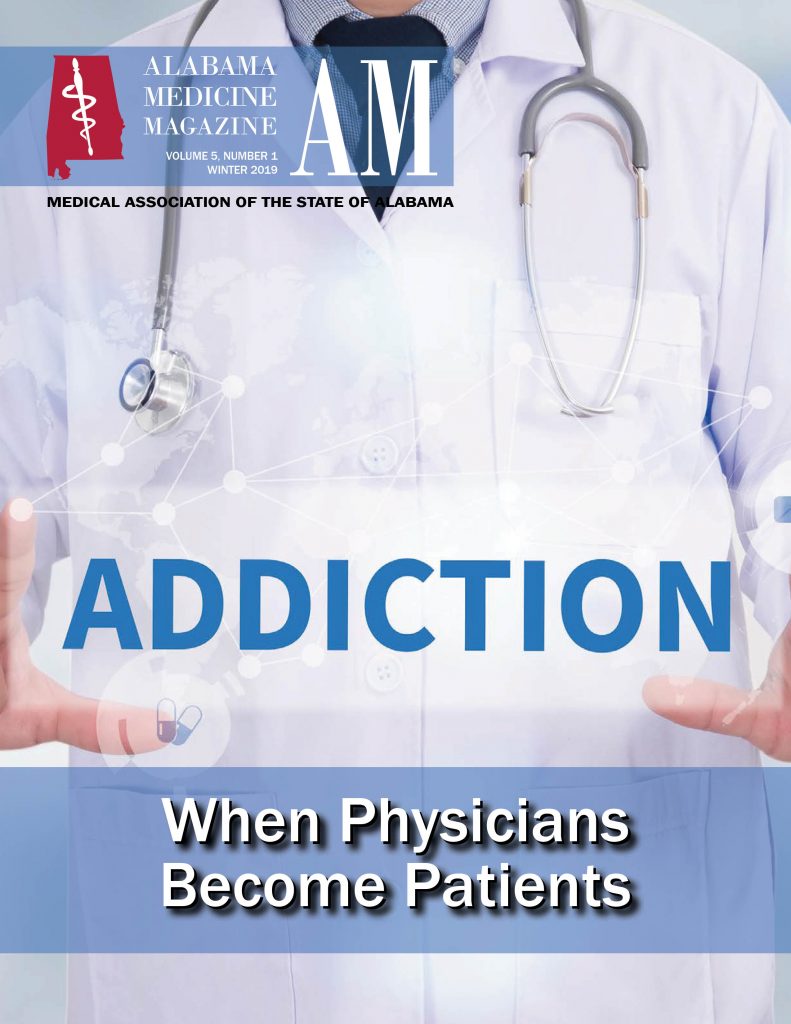 Alabama Medicine is the quarterly magazine of the Medical Association of the State of Alabama. The magazine is published and delivered to all physicians licensed and practicing in the State of Alabama. Alabama Medicine is a news magazine with information on issues related to medical advocacy, public health, medico-legal matters and practice management.
Each edition also covers a hard-hitting topic of great relevance to practicing medicine today. Some of our cover articles include:
Alabama Medicine magazine received the 2017 APEX Award for Publication Excellence. APEX 2017 is the 29th Annual Awards for Publication Excellence based on excellence in graphic design, editorial content and the ability to achieve overall communications excellence. This international competition is sponsored by Communications Concepts.
Advertising in Alabama Medicine is available. For more information, please contact Mallory Camerio at (334) 954-2580.
Alabama Medicine Weekly — Our Weekly E-Newsletter
Our weekly e-newsletter, Alabama Medicine Weekly, will keep you up-to-date on the latest legislative issues affecting physicians, their patients, and their practice. Each Friday, AMW is emailed to you with helpful articles, as well as calls-to-action, to keep you in the know.
If you don't already receive AMW, email us and request to be added to the list.