How You Can Save Your Practice in 30 Minutes
Avoid headaches and penalties from a U.S. Department of Health and Human Services investigation. Most HIPAA fines are neutralized by having a risk assessment and corrective action plan on file.
ASSESS YOUR VULNERABILITIES
Overlooking Risk Leads to Breach and $400,000 Settlement
OCR's investigation revealed that MCPN took necessary corrective action related to the phishing incident; however, the investigation also revealed that MCPN failed to conduct a risk analysis.
---
Five Breaches Add Up to $3.5 Million in Settlement Costs for Entity that Failed to Heed HIPAA's Risk Analysis and Risk Management Rules
OCR's investigation revealed a failure to conduct an accurate and thorough risk analysis of potential risks and vulnerabilities to the confidentiality, integrity, and availability of all its ePHI.
---
Abandon or Disposal of Protected Health Information Leads to $125,000 Settlement
Evidence obtained by OCR during its investigation revealed Cornell's failure to implement any written policies and procedures as required by the HIPAA Privacy Rule. Cornell also failed to provide training on policies and procedures to its workforce as required by the Privacy Rule.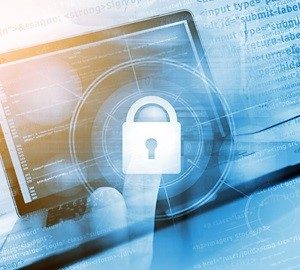 Not protecting the privacy and security of your patient information leads to non-compliance fines, data breaches and reputational risk.
Practices are responsible for patient's protected health information no matter the consequences.
OfficeSafe offers a complete HIPAA Compliance Solution keeping your office up-to-date on HIPAA Compliance regulations:
Online Employee Training and Webinars
Encrypted Data Storage
Business Associate Agreements
HIPAA Policies and procedures
Identity Theft Protection
$250,000 Data Insurance Coverage
And more…
PROTECT YOUR PRACTICE FROM PENALTIES AND FINES
Get on the path to compliance in less than 60 days
Let PCIHIPAA know you are a member of the Medical Association of the State of Alabama and claim:
Complimentary 2018 HIPAA Risk Assessment

Now Mandatory

– Section 164.308(a)(1)(ii)(A)
A 23-Page Risk Analysis Report
A Free 30-Minute HIPAA Risk Consultation
1 Year of Free Identity Restoration Protection
PCIHIPAA  |  Products & Services  |  800-588-0254  |  pcihipaa@pcihipaa.com
PCIHIPAA takes the guesswork out of HIPAA Compliance.
We make sure HIPAA and PCI Compliance is simple and easy to manage.
We work with 1,000's of practices like yours.
A+ rating with the BBB.