DID YOU KNOW…

Individuals cannot file a lawsuit for alleged HIPAA violations
but can file a legal action under many state laws?
In situations, such as data breaches, in which individuals' personal information is compromised, individuals can pursue lawsuits seeking relief for damages.
*There is no obligation to purchase our services. Only an obligation to take the assessment and document your office's key vulnerabilities.
---
"OCR is serious about protecting health information privacy and will pursue litigation, if necessary, to hold entities responsible for HIPAA violations."
Roger Severino
Director, Office for Civil Rights
Free HIPAA Compliance Webinar
Protect your patient's Protected health Information
Avoid HIPAA violations and penalties
Save yourself from the headaches of HIPAA compliance
---
Ruling Reaffirms Individuals Cannot File HIPAA Lawsuits
A federal court recently dismissed a case filed by a patient alleging a laboratory violated HIPAA by failing to shield from public view her personal health information displayed on a computer intake station.
The ruling reaffirmed a longstanding precedent that individuals cannot file a lawsuit, known as a "private cause of action," for alleged HIPAA violations.
Privacy attorney Iliana Peters of the law firm Polsinelli points out, however, that individuals can file legal action under many state laws.
"It's extremely important to note that although HIPAA does not have a private right of action, many state laws require entities, both healthcare entities and others, to implement HIPAA-like protections for consumer data, and have stiff penalties," she says.
For alleged HIPAA violation cases, the Department of Health and Human Services Office for Civil Rights and state attorneys general are the only parties that can bring legal action, Golding notes.
---
Easily Avoid Penalties for HIPAA Violations
Protect your reputation, practice and patient's information.
Avoid willful neglect and the associated HIPAA penalties by attending your no-obligation, 30-minute Risk Review after you complete your complimentary HIPAA Risk Assessment.
PCIHIPAA will review your HIPAA risk assessment and suggest HIPAA compliant policies and procedures.

As a member of the Medical Association of the State of Alabama, you will receive (with no further obligation):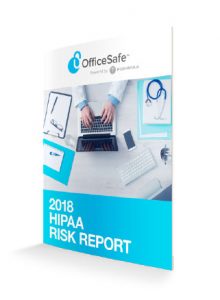 Complimentary 2018 HIPAA Risk Assessment


Now Mandatory

– Section 164.308(a)(1)(ii)(A)
A 23-Page Risk Analysis Report
A Free 30-Minute HIPAA Risk Consultation
1 Year of Free Identity Restoration Protection
If you have any questions, call PCIHIPAA at (800) 588-0254. Let them know you are a member of the Medical Association of the State of Alabama.