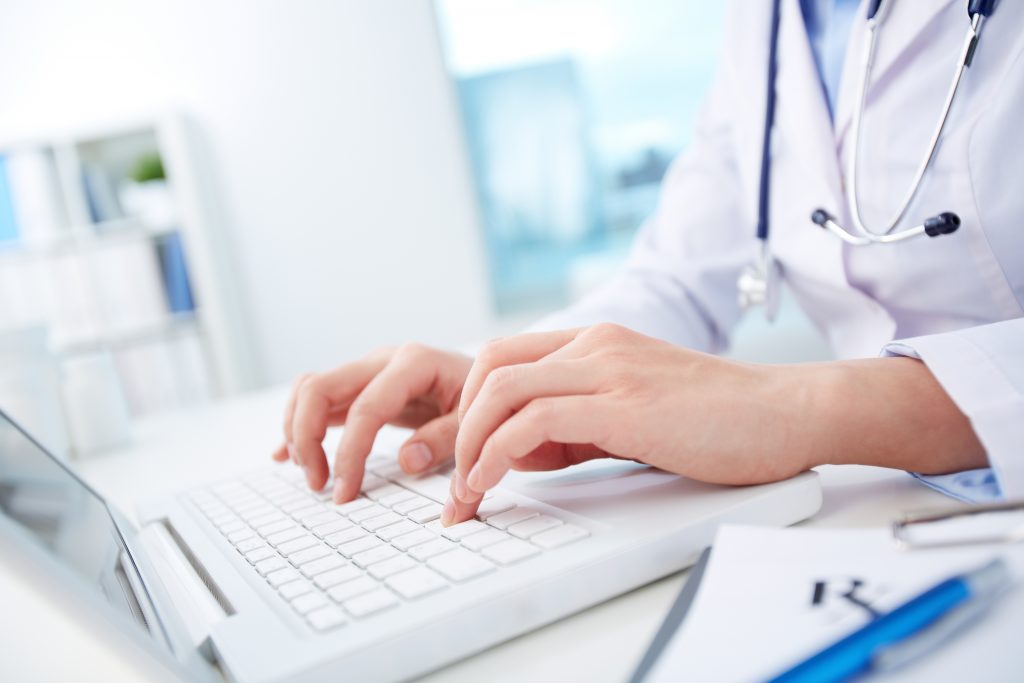 Letters to the Editor
Unless physicians develop their political and legislative skills as constituents, the profession's future is uncertain. Opinions from constituents have become increasingly important in the way legislative issues are decided. Former U.S. House Speaker Tip O'Neill famously proclaimed, "All politics is local."
Physicians are leaders in their communities, known by many people and whose opinions are respected. Don't underestimate your ability to turn those traits into positive advocacy for the profession and patient care.
As a physician and expert, a letter-to-the-editor is an excellent way to correct biased or inaccurate claims on data with the use of local statistics and stories. Elected officials comb through news outlets keeping their finger on the pulse of issues affecting their constituents. Chances are high that lawmakers will see your editorial.
Read this letter-to-the-editor by Alabama physician Marlin Gill and cited by U.S. Representative Mo Brooks (AL-5).
Below are several links to letters-to-the-editor written by other Alabama physicians:
"Wake Up, Alabama," by Marsha Raulerson, M.D.
"Time is running out for Medicaid," by Wes Stubblefield, M.D.
"Alabama went from the first state to use 9-1-1 to a state that staggeringly cuts healthcare," by Cathy Wood, M.D.
Read the Medical Association's letter-to-the-editor on Al.com
Always review the guidelines, including word count limits, for the publication to which you are submitting your piece. Time is of the essence and spending days formulating an article is unnecessary. Below are some common news outlets throughout Alabama accepting letters-to-the-editor:
Huntsville Times, The Birmingham News, and Mobile's Press-Register via Al.com / Alabama Media Group
The Greenville Advocate, The Luverne Journal and The Lowndes Signal
Letters-to-the-editor are an important opportunity to share your opinions and also to educate the public on the importance of issues and we sincerely hope you can take advantage of this avenue of advocacy and voice your concerns.
Keeping up
Start a news clippings file. Take a manila folder and write "Clippings" on the tab and set it somewhere readily available. Then as you come across relevant articles or stories of interest to you, simply drop them in the file. You would be surprised how much these saved comments, editorials and statistics can become valuable pieces of information when you need them. The Clippings file can help you:
Gauge community sentiment.
Educate others.
Amass background statistics.
Learn how columnists present their arguments and align your own words their way.
Keep tabs on the opposition.
Media Appearances
You may be surprised how likely local news media may be for community stories. These can be a good way to showcase your expertise. Just like legislators welcome local stories and statistics to highlight issues before them, the news media value your input. "Visuals," the human aspect of a story, are essential to a news broadcast and also to a newspaper article. A lot of journalists develop a list of sources in the community and reaching out to a reporter who writes or covers your issues can help establish a relationship and they may contact you in the future. Don't wait for the media to contact you, if you have a compelling and relevant story contact them and offer to be interviewed.
Tips for working with media outlets:
Time is of the essence. Because reporters are often on tight deadlines, if the news media contacts you take their calls promptly and keep yourself as available as possible.
Repeat. If you have an important message, repeat it several times so the reporter is sure to use it for a sound byte.
Don't ramble. Because the reporters need sound bytes, give concise responses that can be used in lieu of countless details.
Exercise restraint. Don't attack the journalist or your opponents on the issue