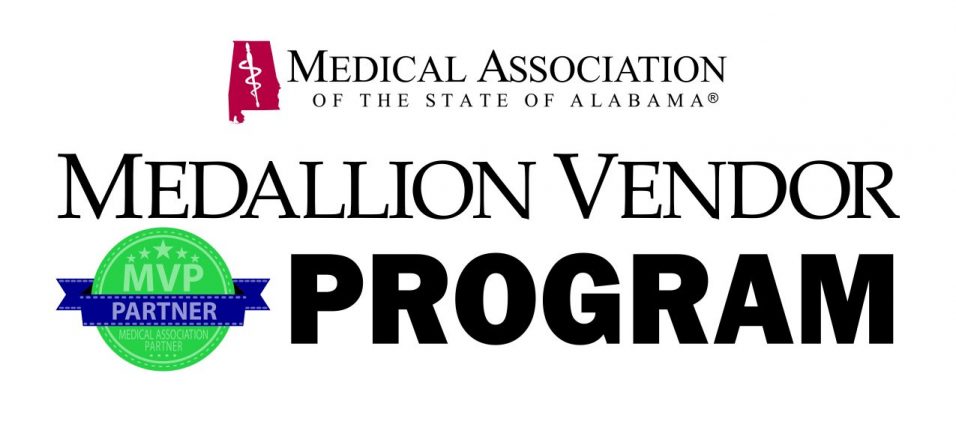 The Medical Association's Medallion Vendor Program provides your company priority exposure to Alabama's physicians. The MVP Program introduces physicians to your unique products and services and can deliver a significant return on your investment. Each application is reviewed carefully by the Medical Association to ensure the product and/or service parallels the Association's mission and goals.
Our current partners represent benefits that include:
Accounting and Practice Management Solutions
Banking
Correctional Health Care
Health Records and Medical Billing
HIPAA Compliance
Information Sharing
Insurance
Interpretation and Translation Services
Legal Services
Medical Liability Insurance
Medical Scholarship Program Fund
Office Supplies and Furniture
Prescription Drug Reviews and Continuing Medical Education
Prescription Drug Savings Plans
Prescription Medication Assessment and Diversion
Travel
For more information about the Medallion Vendor Program and a pricing schedule, please contact Mallory Camerio or call (334) 954-2580.