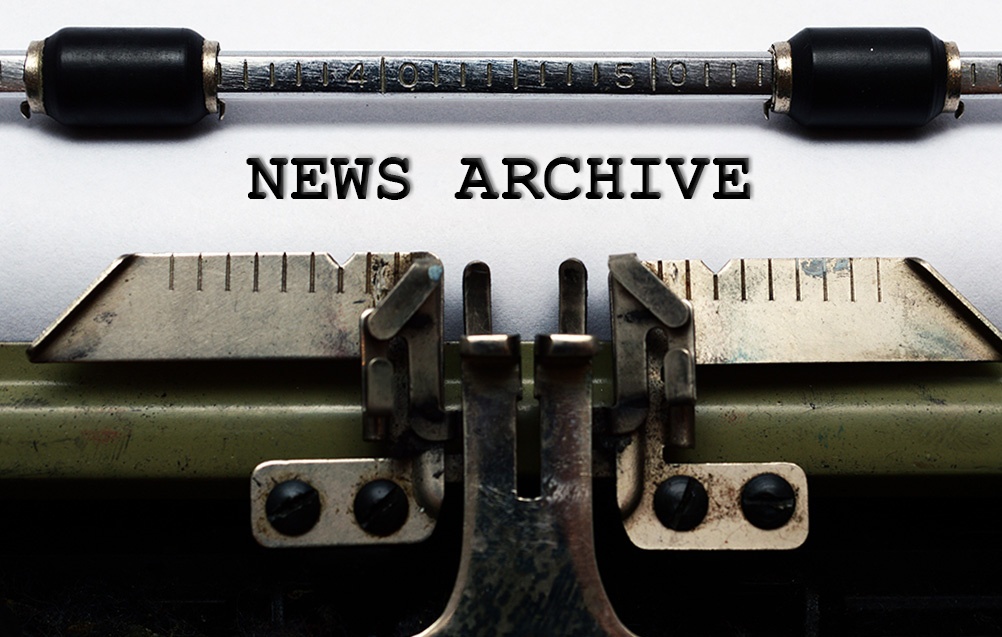 Features
Let's Talk About Physician Burnout (Spring 2018, Alabama Medicine magazine)
The Tax Cuts and Jobs Act: How Will It Affect You? (Winter 2018, Alabama Medicine magazine)
Organized Medicine: Why Physician Membership Is More Important Now Than Ever Before (Fall 2017, Alabama Medicine magazine)
Opioids in Alabama: Where Do We Go From Here? (Spring 2017, Alabama Medicine magazine)
The Changing Face of Medicine (Winter 2017, Alabama Medicine magazine)
The Impact of MACRA (Fall 2016, Alabama Medicine magazine)
Between Doctors & Patients…Technology in the Treatment Room (Spring 2016, Alabama Medicine magazine)
Rural Medicine at a Crossroads (Fall 2015, Alabama Medicine magazine)
Between Doctors & Patients…Prior Authorizations (Spring 2015, Alabama Medicine magazine)
Changing Health Care Delivery: Concierge Model Takes Hold (Inaugural Issue, Alabama Medicine magazine)
In the NewsCenter This Week
Week Ending Aug. 17, 2018
Association Special Committee Looks at Solving Manpower Shortage
FY 2019 ICD-10 Code Changes Released
Patients, Doctors Dissatisfied with Electronic Health Records
Week Ending Aug. 10, 2018
Brookwood Baptist Medical Center Medicare Certification Extended
CVS Health to Begin MinuteClinic Video Visits through App
STUDY: Doctors Reduced Opioid Prescriptions after Learning a Patient Overdosed
Week Ending Aug. 3, 2018
Six Association Members Inducted into the Alabama Healthcare Hall of Fame for 2018
Physicians Giving Back: Remembering Dr. Ronnie Lewis
Front Office Transformations – First Impressions
Some Doctors, Patients Balk At Medicare's 'Flat Fee' Payment Proposal
How Do You Avoid a HIPAA Penalty?
Week Ending July 27, 2018
Looking Forward to Retirement? Solo Practitioners Can Still be HIPAA Compliant as You Close the Doors
Summer's Not Over…Hit the Road with these Safe Travel Tips from Medjet Assist!
Reducing Opioid Prescriptions for One Operation Can Have a Spillover Effect to Other Procedures
Week Ending July 20, 2018
What's at Stake for Medical Professionals in "Pill Mill" Investigations?
MOC UPDATE: Working to Solve Problems with Certifications
U.S. House Passes SUPPORT for Patients and Communities Act
WIC Income Guidelines Increase. Are Your Patients Eligible?
You Lock Your Doors at Night, but Do You Lock Your Internet?
Week Ending July 13, 2018
Association Building Task Force to Address Inadequate Health Care Manpower
CMS Releases Proposed Rule for 2019 Medicare Quality Payment Program
CMS Publishes 2019 Physician Fee Schedule
Do You Qualify for Tax Amnesty?
Week Ending June 29, 2018
Association's Board to Evaluate Prior Authorization Process
AMA Rep Discusses Partnership with Medical Association during Opioid Council Meeting
It Began with an Email with Stephen Russell, M.D.
Do You Know How to Easily Avoid a HIPAA Penalty?
Week Ending June 22, 2018
Does Inflation Have an Impact on HIPAA Violations?
Are You Guilty of Willful Neglect in Your Practice?
Quitline: Free Help for Patients to Quit Smoking
Week Ending June 15, 2018
Are Your Electronic Devices Physically Secure?
This is How HIPAA Compliance Can Save Your Practice in 30 Minutes…
With Net Neutrality Gone, What's in the Future for Physicians?
Alabama Physicians Attend AMA Meeting in Chicago to Discuss State of Health Care
Bernard H. Eichold II, M.D. Receives 2018 Laureate Award
Week Ending June 8, 2018
Special Report: Physician Leadership is Boosting War on Opioids
Let's Talk About Physician Burnout
Just Call Her "Dr. Fun" with Lynn Batten, M.D. 
President Trump Signs VA Mission Act
It's Time to Make HIPAA Compliance a Priority
Week Ending June 1, 2018
In Memoriam: Former Board Member Dr. Ronnie Lewis, 1957-2018
President Trump Signs Right-to-Try Act
Week Ending May 25, 2018
Demand for Non-Physician Providers Rose to Make Up for Physician Shortage
MOC Update: Two Certification Programs Transition from Pilot to Permanent
New Alabama Mothers Encouraged to Complete PRAMS Survey
You Can Avoid a HIPAA Fine. Here's What You Need to Know.
Week Ending May 18, 2018
Trump Administration Releases Drug Pricing Blueprint
The HIPAA Horizon: What Changes Can We Look Forward to in the Near Future?
What's the Future for Physicians without Net Neutrality?
AMASA Scholarships Help Students Achieve a Dream
Week Ending May 11, 2018
Medical Association Receives Board of Midwifery Rule Withdrawal
Four Takeaways from Trump's Plan to Rescind CHIP Funding
Four Dangerous Words Physicians Regularly Say
Week Ending May 4, 2018
Eat Your Veggies with Dr. and Mrs. Bryan Strickland
Trends in False Claims Lawsuits
NIH's "All of Us" Research Program Kicks Off in Birmingham on May 6
Week Ending April 27, 2018
DON'T MISS THIS: Take This MOC Survey – Be Part of the Solution
CMS Rebrands Meaningful Use to Highlight New Changes
Successful Take Back Alabama Week Ends with Opioid Summit
Week Ending April 20, 2018
Jefferson Underwood III, M.D., Named President for 2018-2019
Meet Our Award Winners from the 2018 Annual Meeting
Take Back Alabama Week Begins April 23
Navigate the New Medicare ID Transition in 9 Steps
You Need to Know When to Hold 'em and Know When to Merge 'em
Week Ending April 13, 2018
New Medicare Cards Are Here. Here's What You Need to Know…
Week Ending April 6, 2018
Burnout Proof – Healing the Healers with Debbie Booher Kolb, M.D.
Phishing Schemes Can Paralyze Your Medical Practice
Alabama SB39: Another Shot in the Opioid Battle
Alabama Medicaid Meaningful Use EHR Incentive Payment Program Update
Dr. Eugene Lammers Named AGS Clinician of the Year
Week Ending March 30, 2018
Third Annual Doctors' Day: Physicians Take Care of Alabama
MOC UPDATE: Working to Solve Problems with Certifications
Webinar: Best Practices for Dealing with Sexual Harassment in the Workplace
New Medicare Cards Coming April 1. Here's What You Need to Know…
"Physician Leadership" Must Never be an Oxymoron
Week Ending March 23, 2018
UPDATE: BCBS New Opioid Management Strategy Effective April 1
Alabama Legislature Considers State Law on Cybersecurity
ICYMI: Cardiology and Radiology Prior Authorization Program Update
Week Ending March  16, 2018
Cyber Security: Five Common Phish Attack Schemes
How is Tax Reform Impacting Physician Practices?
Week Ending March 9, 2018
Are You on the National Registry to Perform DOT Physicals?
Twenty States File Lawsuit against Government for the ACA
CMS Announces New Funding Opportunity for Quality Payment Program (MACRA)
Week Ending March 2, 2018
Alabama's Physicians Contribute Billions to State Financial Health
Breathing Easier with Amy CaJacob, M.D.
Medical Association Chooses PCIHIPAA to Help Benefit and Protect Its Members
STUDY: Independent Practice Declines Due Partially to EHRs
Liquid Gold or Reimbursement Trap? Payor Reimbursement Policies for Urine Drug Testing
Week Ending February 23, 2018
Just 5 Weeks Left to Avoid the MIPS Penalty!
FDA Officially Classifies Kratom as Opioid
HIPAA Guidance for Mass Shootings and Other Tragic and Emergency Situations
State Committee of Public Health Appoints New State Health Officer
How to Keep the Medical Association in Your Facebook News Feed
Week Ending February 16, 2018
The Tax Cuts and Jobs Act: How Will It Affect YOU?
Tips for Preserving Tax Deductions in 2018
The Providers Role in the New Medicare ID Transition
Week Ending February 9, 2018
Bipartisan Budget Act Boosts Health Programs
Physician Groups Issue Joint Statement in Support of Raising Alabama's Legal Tobacco Age to 21
State of Alabama Files Lawsuit against Purdue Pharma
Week Ending February 2, 2018
Association's Governmental Affairs Conference a Success!
ABMS Issues Statement about MOC Update
Creating a World Where Every Person Matters
Congress' Inaction Threatens Family Medicine Training
Three Common Mistakes in Transferring Ownership of a Medical Practice
Amazon, Berkshire Hathaway and JPMorgan Venture into Health Care Industry
Updates to 2017 Extreme and Uncontrollable Circumstances Policy for MIPS Clinicians
Week Ending January 26, 2018
CHIP Renewed For Six Years As Congress Votes To Reopen Federal Government
MACRA: Rolled Out and Still Rolling
CMS Updates Open Payments Data
Alabama Opioid Overdose and Addiction Council Issue Formal Report
Week Ending January 19, 2018
ADPH to Hold Special Flu Shot Clinics
Possible Government Shutdown with CHIP in the Balance?
Study: Flu May be Spread Just by Breathing
Week Ending January 12, 2018
Governor Declares Public Health Emergency Due to Flu in Alabama
Alabama Physician Health Program Announces Reorganization
As CHIP Funding Lags, Doctors and Parents Scramble to Cover Kids' Needs
New Research Shows Americans with Mental Illness use Opioids at Alarming Levels
Social Media & HIPAA: When Sharing is Not Caring
Week Ending January 5, 2018
BCBS New Opioid Management Strategy Effective Feb. 1
The Many Hats of Richard Freeman, M.D.
The New Department of Justice Initiative: Aggressively Investigating and Prosecuting Opioid-Related Cases
Children's Insurance, Other Health Programs Funded – For Now – In Bill
NOW AVAILABLE: CMS Data Submission System for Clinicians in the Quality Payment Program
2017 ARCHIVES
Week Ending December 15, 2017
Medical Association's 2018 State and Federal Agendas
Organized Medicine: Why Physician Membership is More Important Now than Ever Before
Medical Association Works to Ease MOC Frustrations
UPDATE: FCC Votes to Repeal Net Neutrality
An Overlooked Epidemic: Older Americans Taking Too Many Unneeded Drugs
Week Ending December 8, 2017
Why Should You Care about Net Neutrality?
Pace of U.S. Health Spending Slows In 2016
Week Ending December 1, 2017
Capturing Memories with Joseph Wu, M.D.
Centreville Physician Receives National Recognition
Annual Session Poster Symposium Winner Presents in Hawaii…and Wins!
AG Steve Marshall Speaks at November Education Weekend
Office of Civil Rights Issues Guidance on HIPAA in Light of Opioid Crisis
Study: Range of Opioid Prescribers Play Important Role in Epidemic
Week Ending November 22, 2017
Three Simple Steps for Increasing Medicine's Influence
Week Ending November 17, 2017
CMS Issues Final Rule on 2018 Medicare Reimbursement
Alabama's Infant Mortality Rate Increased in 2016
Tell Congress Not to Compound Student, Resident Debt Burden
What Eight Things You Should Do to Protect Your Business from Cyber Threats
Week Ending November 10, 2017
PDMP Software Change Coming Soon
Participate in Field Testing of Episode-Based Cost Measures by Nov. 15
Week Ending November 3, 2017
CMS Announces New Medicaid Policy to Combat Opioid Crisis
CMS Issues More Protections to Physicians from Health Plan Credit Card Fees
Legislative Update: What Happened This Week in Washington…
Week Ending October 27, 2017
CBO Analysis of Proposed CHIP Funding Bill Causes Doubt
Judge Rejects Bid to Revive ACA Subsidies
Metro Areas Increasingly Dominated by Single Insurance Companies
Participate in Field Testing of Episode-Based Cost Measures by Nov. 15
Week Ending October 20, 2017
Pres. Trump's Executive Order Creates Confusion
Extending Federal Funding for CHIP: What is at stake?
CDC Reports Rising Rates of Drug Overdose Deaths in Rural Areas
Week Ending October 13, 2017
Before You Lock the Door and Turn Out the Lights . . .
Week Ending October 6, 2017
Lawmakers Back to the Drawing Board for CHIP Funding Renewal
STUDY: Patients Prescribed Opioids in the ER Less Likely to Use Them Long Term
Young Physicians Have New Opportunities at Annual Meeting
How to Make HIPAA Disclosures During Mass Tragedies
Week Ending September 29, 2017
CVS Pharmacy, Others to limit Prescriptions for Opiods
Gov. Ivey Proclaims September Rheumatic Disease Awareness Month
CMS Reveals New Medicare Card Design; Strengthens Fraud Protections
Week Ending September 22, 2017
Physicians Spend More Than Half of Work Day on Electronic Health Records
Managing Your Practice: Is Your Practice Cyber Secure?
AMASA Scholarships Help Students Achieve a Dream
Week Ending September 15, 2017
ProAssurance Establishes the Nation's First Academic Research Program Dedicated to Physician Wellness
Before You Lock the Door and Turn Out the Lights…
U.S. Senate Announces 5-Year CHIP Funding Program
Five Keys Will Make Your Retirement Dreams Come True
Week Ending September 8, 2017
What Have You Done for Me Lately?
Week Ending September 1, 2017
Climbing Cost of Decades-Old Drugs Threatens to Break Medicaid Bank
Still the New Guy with Mayor Howard Rubenstein, M.D.
Week Ending August 25, 2017
Fewer Physicians Could Be Audited under a New CMS Program
CMS Cancels Some Bundled Payment Proposals
Week Ending August 18, 2017
Association Voices Concern with MOC in Letter to ABMS
Physicians Maintain High Standards
Mylan Finalizes Settlement on Medicaid Rebate Classification for EpiPen Auto-Injector
Week Ending August 11, 2017
Free AQAF Assistance: Transition to MACRA's Quality Payment Program
Week Ending August 4, 2017
Medical Association Joins 132 Medical Groups to Oppose H.R. 2276
To See The World on Two Wheels with Shirley Lazenby, M.D., and Michael Roberts, M.D.
Is Your HIPAA Contingency Plan Adequate?
Study: Many Still Sidestep End-Of-Life Care Planning
Week Ending July 28, 2017
The Medical Association Supports Replacement of ACA with Workable Health Care System
Alabama Medicaid to Pursue an Alternative to RCOs
Opioid Prescribing Still High and Varies Widely Throughout U.S.
Report: Deaths from Cancer Higher in Rural America
U.S. House Passes Legislation to Repair Medical Liability System
Week Ending July 21, 2017
Rural Patients Wait Longest for EMS
Have You Properly Obtained Informed Consent?
Report: EMR Industry Must Reckon with Physician User Frustration
Congress Squares Off Over Drug Pricing and a Controversial Drug Discount
Week Ending July 14, 2017
CMS Proposes 2018 Payment and Policy Updates for the Physician Fee Schedule
Report: Deaths from Cancer Higher in Rural America
Opioid Prescribing Still High and Varies Widely Throughout U.S.
Week Ending July 7, 2017
U.S. House Passes Legislation to Repair Medical Liability System
The Accidental General with Gen. Shane Lee, M.D.
Week Ending June 30, 2017
Joint Statement: Physicians Express Grave Concerns with the Better Care Reconciliation Act
Taking CDI into the Physician Office Setting
Meaningful Use and the Costs of Noncompliance
Are You a Medicare Provider Without an EHR? Avoid MIPS Penalty by Participating this Year
A Risk Analysis is Your Entity's Annual HIPAA Checkup
Week Ending June 23, 2017
U.S. Senate Releases Draft of Health Care Overhaul Bill
CMS Updates Proposed Rule for MACRA; Eases Burden for Some Physicians
New Quality Payment Program Resources Available
Opioids in Alabama: Where Do We Go From Here?
Week Ending June 16, 2017
A Refresher in the Medicare Claims Appeals Process
AMA Adopts Policy Aimed to Bolster Transparency of Prescription Costs
Physician Frustration with Prior Authorizations Hits New High
States Lag in Keeping Medicaid Enrollees Out of Nursing Homes
Week Ending June 9, 2017
What is the ProAssurance Legal Defense Endorsement?
Match Day 2017 Successful for Alabama's Medical Students
Law Allows Alabama Students to Apply Sunscreen at School
Week Ending  June 2, 2017
A Physician is Leaving Your Practice – "Must Have" Employment Agreement Provisions (Part III)
Always Do Something You Enjoy with Suzanne Blaylock, M.D.
House of Delegates Passes Policy Opposing Further Imposition of MOC
Emergency Physicians: Georgia BCBS Policy Violates Federal Law
Would You Like to Comment on Proposed Changes to the EHR Incentive Programs?
Week Ending May 26, 2017
What If No One Was On Call in the Alabama Legislature?
Week Ending May 19, 2017
"WannaCry" Ransomware Holds True to its Name
Questions about Your MIPS Participation Status?
FSMB Releases Updated Guidelines for Chronic Use of Opioid Analgesics
Week Ending May 12, 2017
STUDY: Opioid Abuse Drops When Doctors Check Patients' Drug History
Survey: U.S. Physicians Overwhelmingly Satisfied with Career Choice
Public Restrooms Become Ground Zero in the Opioid Epidemic
Week Ending May 5, 2017
U.S. House Passes the American Health Care Act
Have You Received Your MIPS Participation Status Letter?
Back in Time with the Mobile Medical Museum
STUDY: Opioid Abuse Drops When Doctors Check Patients' Drug History
Week Ending April 28, 2017
Walgreens Medication Disposal Program Collects 72 Tons of Unused Medications in First Year
Texting and Emailing in the World of HIPAA
Keep Primary Care Close to Home for all Americans
Poor Payroll Management? Let's Fix It!
Week Ending April 21, 2017
Medical Licensure Compact Goes Live
Research: Physician Shortage Likely to Have Severe Impact on Patient Care
A Physician is Leaving Your Practice – "Must Have" Employment Agreement Provisions (Part II)
Week Ending April 7, 2017
Physicians Giving Back with Lee Irvin, M.D.
Medical Association Joins Coalition for PA Reform
How to Avoid a HIPAA Mega Breach
Medical Association Celebrates Second Annual Doctors' Day in Alabama
What You Need to Know about the Business of Practicing Medicine
Week Ending March 24, 2017
Are Tax Cuts Coming for the Small Business Owner?
Medical Association Urges CMS to Reduce EHR and MU Burden on Physicians
Federal Regulations Stipulate Physicians Need a Translator…
Week Ending March 17, 2017
Close Patient Care/Diagnosis Gaps with New Informational Claim Process
Is a Physician Leaving Your Practice? Here are Your "Must Have" Employment Agreement Provisions (Part I)
Week Ending March 10, 2017
New American Health Care Act Comes Under Fire
Four Types of Identity Fraud on the Upswing
Week Ending March 3, 2017
Physicians Giving Back: Meet Dr. Dyrc Sibrans
Medical Association Joins Call to CMS to Delay EHR Certification Requirements
RCO Implementation On Schedule; New Regions Offered to Other Probationary RCOs
Week Ending February 24, 2017
Keep Calm & Carry On… Insight for Changes in Post-Election Uncertainty
What is a Business Associate Agreement, and Why Should You Care?
Survey: Majority of Opioid Medications Not Safely Stored in Homes with Children
Week Ending February 17, 2017
Federal Regulations Stipulate Physicians Need a Translator
U.S. House Leaders Outline Plan to Repeal/Replace Obamacare
Florida's Physician "Gun Gag" Overturned on Appeal
Week Ending February 10, 2017
CMS Extends Meaningful Use Reporting Deadline to March 13
Celebrating Black History Month: Meet Alabama's First African-American Physician
Physicians Call for Prior Authorization Reform
Week Ending February 3, 2017
Government Affairs Conference in Washington A Success!
Fraud and Abuse Investigations Should be Taken Very Seriously
Physicians Giving Back: Keeping Promises with Irene Bailey, M.D.
ALBME Names New Executive Director
Alabama Power Warns of Power Scam
Week Ending January 27, 2017
The Medical Association Is On Call for You
ALBME Issues Final Opioid Rule
Week Ending January 20, 2017
The Cost of Non-Compliance with HIPAA Regulations Can Cripple Your Practice
Alabama Medicaid Pushes RCO Start Date to October 2017
CVS Out of BCBS Alabama Network but Does Not Affect PIPA Policies
UAB Medicine Launches CME-Approved Series of Podcasts
Week Ending January 13, 2017
Understanding MACRA: Lectures Coming to a County Near You
Opinion: All Americans Need Access to Affordable, Quality Care
How Can You Benefit from Hiring a Payroll Processing Service?
Week Ending January 6, 2017
Physicians Giving Back: From the Treatment Room to the Classroom with Wick Many, M.D.
Watch the AMA Honor Dr. Jeff Terry
Managing Your Practice: Is Your Practice Cyber Secure?
Week Ending December 23, 2016
Save Money and Time with Our Partners
Week Ending December 16, 2016
Did You Miss the November MACRA Webinar?
MACRA 911: More Resources in the NewsCenter
Not Happy with MACRA? Let Your Voice Be Heard in Washington!
Week Ending December 9, 2016
Medical Association Applauds U.S. Rep. Tom Price, M.D., for HHS Secretary
Can You Trust That Shopping App?
Week Ending December 2, 2016
Physicians Giving Back: All in the Family with the Smiths
RCO Implementation Changes and Service Delivery Network Timelines
Help Your Patients Save on Their Medications
Week Ending November 25, 2016
Medical Association Joins AMA to Release Opioid Education and Resource Toolbox
AMA Posthumously Honors Dr. Jeff Terry
Week Ending November 11, 2016
Fighting for Change as Only a Family Physician Can
Medicare Releases 2017 Physician Fee Schedule Final Rule
Cruise Deals for Alaska in 2017
Week Ending November 4, 2016
More Information about Section 1557: The ACA Nondiscrimination Provisions
Help Your Patients Save on Their Medications
Physicians Giving Back with Richard McGlaughlin, M.D.
2017 Chronic Care Management Changes and Outsourcing Chronic Care
Save More Than $1,300 on Last-Minute Disney Cruises
What is Medical Waste Management?
Week Ending October 28, 2016
Deadline for Seeking Review of Potential Payment Penalties
Applications Open for 2017 AMASA Medical Student Scholarships
The Importance of Accurate Timekeeping
Planning a Vacation Next Year?
Week Ending October 21, 2016
Second Annual Resident and Student Research Poster Symposium
New CDC Study Shows Changes in Breast Cancer Death Rates by Age Group
The Surgeon General is Calling on Us to Lead
Week Ending October 14, 2016
CMS Releases MACRA Final Rule (Oct. 14, 2016)
What You Need to Know About Section 1557: The ACA Nondiscrimination Provisions (Oct. 14, 2016)
Health Care Personnel Need Flu Shots, Too (Oct. 14, 2016)
Week Ending October 7, 2016
What You Need to Know About Section 1557: The ACA Nondiscrimination Provisions (Oct. 7, 2016)
Physicians Giving Back: Reading Gives You Wings with Marsha Raulerson (Oct. 7, 2016)
NewsCenter Gets a New Look (Oct. 7, 2016)
There's Still Time to Enroll in PIPA! Open Enrollment Ends Oct. 31. (Oct. 7, 2016)
Zika Update: New Study Supports Biological Link Between Zika Infection, Guillain-Barré Syndrome (Oct. 7, 2016)
Week Ending September 30, 2016
MACRA 911: Will MACRA Make Interoperability Better? (Sept. 30, 2016)
Week Ending September 23, 2016
Primary Care Cut Restored; Physicians Must Re-Attest to Qualify (Sept. 23, 2016)
Open Enrollment for PIPA is October 1-31 (Sept. 23, 2016)
Dr. John Meigs Named AAFP President (Sept. 23, 2016)
MACRA 911: Will MACRA Make Interoperability Better? (Sept. 23, 2016)
Rammer Jammer Yellow Hammer! Meet Dr. Jimmy Robinson, September's Physician Giving Back (Sept. 23, 2016)