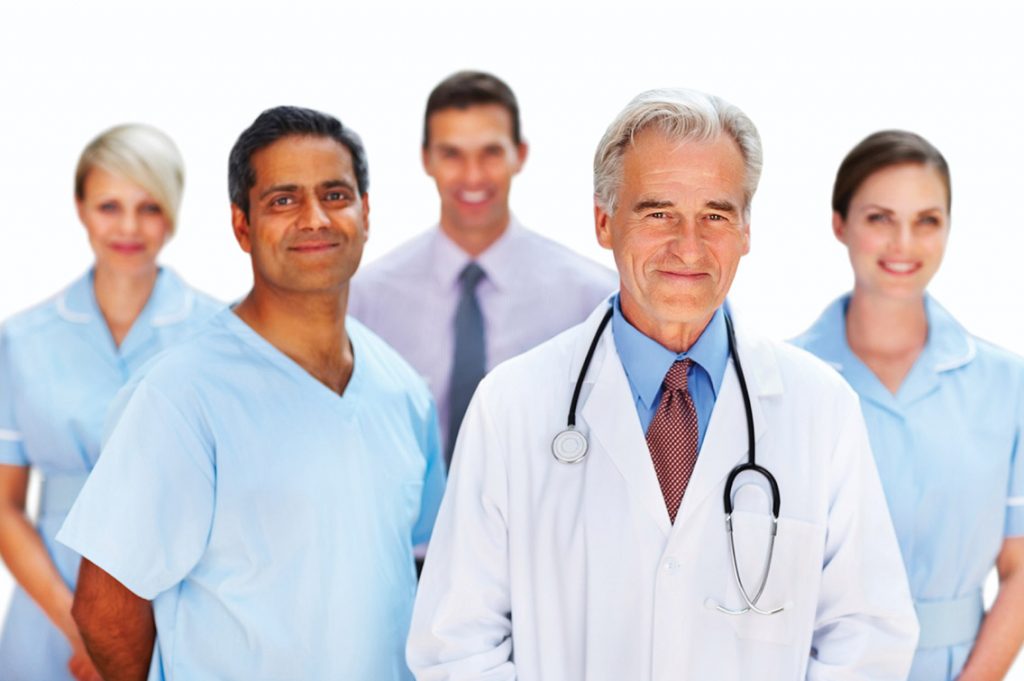 Each application for the Medallion Vendor Program, or MVP, is vetted carefully to ensure the product and/or service parallels the Association's mission and goals.
The products and services provided by our partners in the MVP program are offered to Medical Association members as a benefit of membership. If you are not a Medical Association member, please contact the Membership Department at (334) 954-2500 or click the link at the bottom of this page.
ACCOUNTING/PRACTICE MANAGEMENT
Jackson Thornton
The health care accountants at Jackson Thornton, P.C., evaluate physician services to ensure effective practice management for success and long-term growth using their tested model for projecting revenue. Learn more about Jackson Thornton.
BANKING
Regions
Regions treats the unique needs of health care professionals and practices with the same kind of professional care you give your patients, providing you with specialized products and services tailored specifically for your profession. Learn more about Regions.
ServisFirst Bank
A full-service bank offering a variety of products and services, such as commercial, private and personal banking, cash management, mortgage lending and correspondent banking. Members have options with a Personal and Business Platinum Visa allowing you to choose cash back or the buying power of Platinum benefits. A portion of profits isis used in partnership with the Alliance of the Medical Association of the State of Alabama to fund scholarships for medical students in Alabama. Learn more about ServisFirst Bank.
EMPLOYMENT
OnBoard Search & Staffing
OnBoard Search & Staffing's recruiters are experts in the health care industry. Each year brings increased challenges, such as new reimbursement rules, complicated regulations, and cybersecurity concerns. Don't let unexpected changes such as the loss of a physician or a need for growth turn into additional headaches. Our experienced, committed team of professionals can save you the cost, time and hassle of locating outstanding candidates. Learn more about OnBoard Search & Staffing.
HEALTH RECORDS/MEDICAL BILLING
MediSYS
MediSYS offers medical office software to streamline practice management, electronic health records, ePrescribe, document imaging or outsourced medical billing within the U.S. With more than 500 years of combined experience, MediSYS has been the leader in health care billing and EHR systems for nearly 30 years, offering daily support and hands-on training to their clients. Learn more about MediSYS.
INFORMATION SHARING
DocbookMD
DocbookMD is an avenue for sharing images of wounds, labs, x-rays and EKGs through smart devices and tablets, physician-to-physician, across 42 states with more than 25,000 users making it easier for physicians to communicate with other physicians regarding patients via HIPAA-compliant technology. Learn more about DocbookMD.
INSURANCE
Cobbs Allen
Cobbs Allen offers an exclusive new insurance program designed to help Association members attract and retain key physicians and staff by offering benefits at a significant discount. Learn more about Cobbs Allen.
LANGUAGE TRANSCRIPTION SERVICES
CTS Language Link
Federal regulations stipulate physicians need access to language transcription services, and CTS Language Link delivers multilingual interpretation and translation communication services to meet the growing needs of your practice. Physicians receiving financial assistance from HHS, except solely Medicare Part B, must provide language assistance for persons with limited English proficiency (Section 1557 of the Affordable Care Act – Nondiscrimination Provisions). Association members receive a 20 percent discount from CTS LanguageLink from standard rates. Learn more about CTS Language Link.
LEGAL SERVICES
Burr Forman, LLP
Burr & Forman is a full-service law firm with a dedicated team of health care attorneys serving clients in Alabama and throughout the Southeast. We represent physicians, physician practices, and other physician ventures in corporate formation, governance, transactional and regulatory issues. From a litigation standpoint, we represent physicians and physician practices in a broad array of matters, including false claims and qui tam defense, fraud and abuse investigations, contractual disputes, medical staff and licensure issues, medical malpractice defense and third-party payer matters. Learn more about Burr & Forman.
Gilpin Givhan, P.C.
Gilpin Givhan, P.C., has six attorneys with extensive health care legal experience providing expertise in regulatory compliance, billing and reimbursement, health care litigation, labor and employment, medical malpractice defense, health providers and issues. Learn more about Gilpin Givhan, P.C.
MEDICAL LIABILITY INSURANCE
ProAssurance
Choose a consistent medical professional liability insurer that's easy to work with, offering you a single-source solution. You can protect your important professional identity and experience more control. ProAssurance treats you fairly, making it easier to navigate today's changing medical environment. ProAssurance Group is rated A+ (Superior) by A.M. Best. Learn more about ProAssurance.
MEDICAL WASTE DISPOSAL
Med-Rid Medical Waste Disposal
Med-Rid Waste Services is a leader in medical and bio-hazardous waste disposal services and ensures the highest standards when collecting, treating and disposing of your hazardous waste. Med Rid provides complete documentation from pick up to disposal so your compliance is never an issue. Association members receive a free, no commitment audit of existing medical waste disposal service, plus a guaranteed 20 percent off current billing. Learn more about Med-Rid Medical Waste Disposal.
OFFICE SUPPLIES
Office Depot/Office Max
This National Savings Program is not a "daily deals" site. We have permanently negotiated amazing rates with Office Depot and OfficeMax in which Association members receive money-saving discounts on products and services they use all the time – from copy paper and printer ink to cleaning and breakroom supplies, office furniture, and more. Savings can be used online and in-store on up to 80% off more than 300 preferred products, like copy paper, printer ink/toner and binders at Office Depot and OfficeMax. Extensive catalog of 3,000+ products at 15% off or more. Monthly specials direct to your email with quick links to instant savings on featured items. Easy online ordering directly with Office Depot using your confidential Member Login with free next-day delivery on orders over $50. Download the flyer.   Learn more about how you can save! 
PRESCRIPTIONS
Alabama Rx Card
Alabama Rx Card is a free program offering up to 75 percent off retail pricing on prescription medications. The program includes discounts on brand and generic medications approved by the FDA at more than 68,000 pharmacies around the country. Learn more about Alabama Rx Card, medication pricing, and pharmacy locations.
PRESCRIPTION DRUG REVIEWS (CME)
The Medical Letter
The Medical Letter, Inc. is committed to providing objective, practical and timely information on drugs and treatments of common diseases to help our readers make the best decisions for their patients – without the influence of the pharmaceutical industry. Members receive: 26 issues of The Medical Letter with access in print, online and with our mobile app, including past issues and online-only articles and tables; up to 52 CME credits per year (The Medical Letter is accredited by ACCME, AAFP and ACPE. Participants can earn ABIM MOC points upon successful completion of an activity); evidence-based, peer-reviewed evaluations of new FDA-approved drugs with conclusions reached by a consensus of experts; our signature tables and charts that make comparing drugs quick and easy; and comparative reviews and recommendations of all of the preferred and alternative treatments for a given indication with particular attention to clinical efficacy, adverse effects, drug interactions and cost. Members of the Medical Association can now subscribe to The Medical Letter on Drugs and Therapeutics and receive a 20 percent discount. To subscribe online, go to www.medicalletter.org/masa or call Customer Service at (800) 211-2769 and mention MASA.
PRESCRIPTION MEDICATION ASSESSMENT AND DIVERSION
Sure Med Compliance
Sure Med Compliance works closely with state and federal regulatory agencies to provide education, resources and remediation to help combat the opioid epidemic. Health care providers often have a lack of confidence when initiating, monitoring and continuing opioid therapy, yet improper management of chronic opioid patients is one of the biggest threats to a prescribers medical license. By creating and implementing a diversion control plan, Sure Med Compliance is able to assist practices in identifying and managing high-risk patients to ensure compliance and limit criminal and civil liability. Association members receive a 15 percent discount. Learn more about Sure Med Compliance.
TRAVEL
MedjetAssist
Medical Association members have access to reduced annual Medjet rates for its Air Medical Transfer membership program. Medjet provides single-point coordination for the safety and protection of its members as they travel for personal or business reasons – domestically and abroad. Zero cost beyond the membership fee for services coordinated by Medjet in medically transporting an injured/ill member back to a home country hospital of their choice in time of need. Medjet also offers Medjet Horizon as an optional membership upgrade. Among its benefits are a 24/7 Crisis Response Center for Travel Security and Crisis Response consultation in addition to coordinated in-country services. Learn more about Medjet Assist.