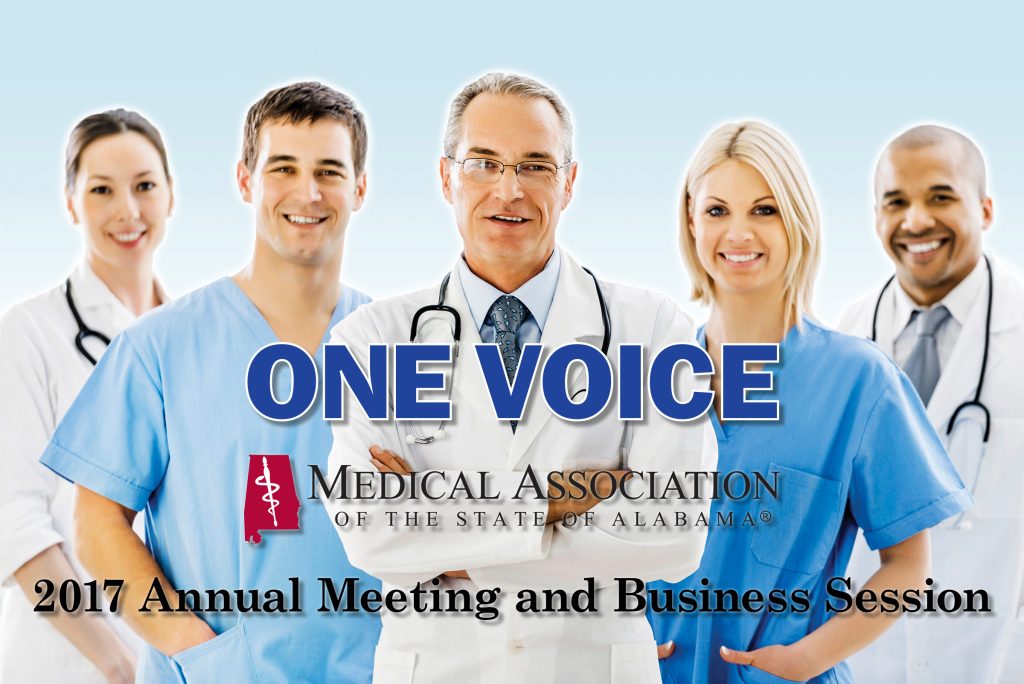 Young Physician/Resident-Fellow/Medical Student Information
---
Speakers and Topics
Cannabis and Pain: Lessons from Colorado with Kenneth P. Finn, M.D.


Dr. Finn is president and founder of Springs Rehabilitation, P.C., Physical Medicine and Rehabilitation, a group practice in Colorado Springs, Colo., specializing in the non-operative treatment and management of painful spinal disorders and other musculoskeletal conditions. He is a graduate of the University of Texas at Houston in 1990, and he completed his residency in physical medicine and rehabilitation at the University of Utah in Salt Lake City in 1994. He is board certified in physical medicine and rehabilitation as well as pain medicine. He has been on the Exam Council for the American Board of Pain Medicine since 2001 and is also Level II accredited to perform impairment ratings for injured workers in the State of Colorado. Dr. Finn is a member of the American Academy of Physical Medicine and Rehabilitation, the American Academy of Pain Medicine, and the Spine Intervention Society. He is an avid outdoor enthusiast, has been a medical advisor for Running and Fitness Magazine, and he enjoys treating patients with spine and sports-related injuries.
Ellann McCrory, M.D., Leadership Lecture
Together as One: Auburn University Men's Basketball Coach Bruce Pearl


Bruce Pearl is a proven winner. In his 21 years, he has guided his teams to the NCAA Tournament 17 times and the postseason 18 times. And when he's not winning basketball games, he's winning the hearts of a fan base badly wanting a winner. Coach Pearl is ranked second among active SEC head coaches in career winning percentage (.725), winning percentage as an SEC head coach (.629), average wins per year as a SEC head coach (21.4) and SEC games only winning percentage (.561). Coach Pearl previously served as the head coach at Tennessee, Milwaukee, and Southern Indiana, where he led Southern Indiana to a Division II national championship in 1995 and was named Division II Coach of the Year by the National Association of Basketball Coaches. He has won three conference championships and two conference tournament championships as a Division I head coach and has made eight NCAA Tournament appearances. Coach Pearl was named Coach of the Year by Sporting News in 2006 and was awarded the Adolph Rupp Cup in 2008. He also served as the head coach for the Maccabi USA men's basketball team that won the gold medal at the 2009 Maccabiah Games.
Medicare Access and CHIP Reauthorization Act (MACRA) with Adele Allison


In her many health care roles, Adele Allison has worked extensively with CMS, AHRQ, ONC, HRSA, Medicaid Agencies and state-level health departments for adoption and compliance of health IT. She has managed relationships with Medicaid agencies around the country and managed market development and targeted IT implementation agendas, including statewide HIE, federal projects and workforce development. She has extensive experience in analysis, interpretation and communication (webinars, website, speaking) of the ARRA and ACA. She does ongoing analysis/interpretation of U.S. HIT Policy, Standards and legislative agendas, including health care reform legislation and maintains current understanding of all rulemaking, policy and regulations by CMS, ONC and HHS. Adele monitors federal grant awards and market trends related to health care and health care IT. She has worked extensively with Regional Extension Centers, statewide HIE integrators, and state and federal legislators. Adele regularly writes articles, leads webinars and speaks around the country on health care and health IT policy.
Jerome Cochran, M.D., Lecture
Drug Discovery in the Antarctic Seas with James B. McClintock, PhD


James B. McClintock is the Endowed University Professor of Polar and Marine Biology at the University of Alabama at Birmingham. Dr. McClintock's research has been funded continuously over the past 25 years by the National Science Foundation and focuses on aspects of marine invertebrate nutrition, reproduction, and primarily, Antarctic marine chemical ecology. Over the past decade his research has encompassed studies of the impacts of rapid climate change and ocean acidification on Antarctic marine algae and invertebrates. He has published more than 250 scientific publications, edited and written books, is invited to make numerous scientific and popular science presentations, and his research has been featured in a variety of public media outlets including the NPR Diane Rehm Show, NPR's "On Point" with Tom Ashbrook, CNN, The Weather Channel, National Geographic Magazine, Smithsonian Magazine, Discover Magazine, Scientific American Magazine, The Washington Post, Wall Street Journal, Chicago Tribune, and Los Angeles Times. He has been an invited speaker for 'TEDx' (Birmingham) and 'The Moth' (Lincoln Center, New York) and has served on workshops sponsored by the National Academy of Sciences on Climate Change and Polar Ecosystems.
He recently returned from his 14th research expedition to Antarctica where over the past two decades he and his research collaborators have become among the world's authorities on Antarctic marine chemical ecology and drug discovery and have developed an award-winning interactive educational outreach website.
---
Exhibitors
The exhibit hall is packed! Take advantage of every opportunity to visit them and see how their products and services can make your practice life a little better!
Alabama College of Osteopathic Medicine
Alabama Department of Public Health
Alabama Department of Public Health – Immunization
ALAPTA
Alabama Rx Card
Alabama Statewide AHEC Program
Alabama WIC Program
Army National Guard Officer Recruiting
BACTES Imaging Solutions, LLC
Blue Cross Blue Shield of Alabama
Boston Scientific
Clarity
Corizon Health
DepoMed
Greenway Health
Healthcare Workers' Compensation Fund
Ideal Protein
Jackson Thornton
Management and Medical Consulting Services, LLC
Medical Waste Management, Inc.
Medisys
MGMA | Alabama
NavCare
OnBoard Healthcare
Pfizer
Pine Grove Behavioral Health and Addiction Services
ProAssurance
ProAssurance Lounge
Purdue Pharma L.P.
Regions
Saint Jude
Schumacher Clinical Partners
University of Alabama Medical Alumni Association
University of South Alabama Medical Alumni Association
VCOM – Auburn
Warren Averett, LLC
---
Young Physician/Resident-Fellow/Medical Student Information
Young Physicians, Resident-Fellows and Medical Students will have some specific agenda speakers and topics separate from the general agenda above for Friday, April 14. A separate registration form is required for this section. Click here for registration information.
Concurrent Session #1 (Choose one)
Contract Review and Negotiations with Sirote & Permutt, PC
Banking Basics for Residents and Students with Regions Bank
Concurrent Session #2 (Choose one)
Maximize Your Personal Wealth with Regions Bank
Basic Airway Management Skill Session with Zalak Patel, M.D., UAB School of Medicine, Montgomery Regional Medical Campus
Special Reception with Residency Program and Recruiter Representatives
Networking opportunities and a Reception with Residency Programs and Alabama physician recruiter representatives
on Friday, April 14, in the Starlight Foyer, for YPS, RFS and MSS attendees. Unique exhibitors for the Friday program include:
American Medical Association
Anatomage, Inc. (Please see Anatomage's brochure, new literature and photo of table for this interactive demo)
Andalusia Health
Brookwood Baptist Health Residency Program
Community Hospital, Inc.
Medical Center Enterprise
Montgomery Family Medicine Program
Quality of Life Health Services
St. Vincent's East Family Medicine Residency Program
TeamHealth
UAB Montgomery Internal Medicine Residency Program
UAB Selma Family Medicine
UAB SOM Huntsville Campus, Family Medicine Residency Program
University of Alabama at Birmingham Vascular Surgery Integrated Residency
University of South Alabama Psychiatry Residency Program
For more information about this section, please contact Jennifer Hayes.
---
Senior Physician Section
If you are 65 years of age or older, you are automatically a member of the Senior Physician Section (SPS), and you are invited to attend a special meeting for SPS during Annual Session.
After the election of officers and a discussion of what you want the SPS to focus on this year, Thomas Stroud, Onsite Banking Coordinator, will talk about how to protect yourself against identify theft. He will provide tips on how to protect your personal information as well as your incoming and outgoing mail, how to keep your financial trash 'clean' to avoid dumpster divers and a step-by-step guide to minimize damages should you become a victim of identity theft.
Membership and registration are FREE so join your SPS colleagues Friday, April 14, 5:00 – 5:30 in Riverview 3 (2nd floor) and become ONE VOICE to promote and influence policies and issues that affect the senior physicians of Alabama.
Download the Annual Session registration form, agenda and meeting materials online at alamedical.org/AnnualSession. No hard copies will be available. For details, call (334) 954-2500 or (800) 239-6272.
---
Hotel Information
Annual Session is April 14-15 at the Renaissance Montgomery Hotel and Spa at the Convention Center in Downtown Montgomery.
Room Reservations: $140/night, plus tax
Room block expires March 16, 2017, at 5 p.m.
Book your room online or call 1-877-545-0311 and mention group code MAS
---
CME Information
The Medical Foundation of Alabama designates this live activity for a maximum of 2.75 AMA PRA Category 1 Credit(s)™.  Physicians should claim only the credit commensurate with the extent of their participation in the activity.
This activity has been planned and implemented in accordance with the accreditation requirements and policies of the Medical Association of the State of Alabama through the joint providership of the Medical Foundation of Alabama and the Medical Association of the State of Alabama. The Medical Foundation of Alabama is accredited by the Medical Association of the State of Alabama to provide continuing medical education for physicians.
---